Traumatic Brain Injuries Are More Traumatic Than Doctors Realize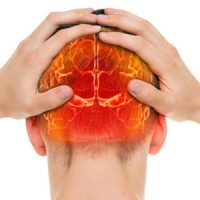 When doctors call brain injuries traumatic, they're not being dramatic. In the past, it was believed that many traumatic brain injuries would stabilize after a few years. This is apparently not the case, with many requiring long-term and even lifelong treatment. After analyzing more than 25 years of data from about 1,400 patients, researchers concluded that traumatic brain injuries should be treated as a dynamic and chronic condition.
Traumatic brain injury patients notice a lot of changes after five years. They are not seeing their issues clear up. Instead, they continue to deal with effects of the injury, such as problems with thinking and problem-solving. Some have trouble regulating their behavior and may be prone to mood swings and angry outbursts. Unfortunately, many of these victims do not receive the treatment and support they need to deal with the long-term effects of a traumatic brain injury. This makes their injuries even worse.
While doctors often pay more attention to serious brain injuries, there should be more focus on minor traumatic brain injuries as well. Even after six months, most patients with mild traumatic brain injuries are not back to their baseline. Many still need lots of care.
There are several ways to diagnose traumatic brain injuries. The best way is to get a CT scan or an MRI. Blood tests are also becoming available, and they do a good job of identifying some degree of brain injury. That's because in a brain injury, some of the proteins that are injured start circulating through the blood. Measure these proteins can correlate with the degree of injury.  Blood tests can often reveal some form of damage that MRIs may not pick up.
The good news is that you have a brain injury, treatment is available in South Carolina. Prisma Health and Bon Secours both have rehabilitation centers in upstate South Carolina. MUSC just opened a new facility in Charleston called the Neurologic Rehab Institute. It offers a lot of specialized care for patients who are doing outpatient rehabilitation. There is also a wellness center designed to help patients exercise their brain back to health. Moving around, exercising, and doing any physical movement in general is beneficial for patients recovering from a brain injury.
Therapy can also be extremely helpful, as long as the therapist can understand the patient's needs and challenges and make accommodations accordingly. A good therapist can also make recommendations for other beneficial programs. A Mediterranean diet, along with exercise and being social with others, can help brain injury patients recover more quickly.
Contact Us Today
Traumatic brain injuries are just that — traumatic. They last longer than doctors realize and can result in lifelong trauma.
Many people are seriously injured or killed due to brain injuries. The team of Columbia traumatic brain injury lawyers at Simmons Law Firm understands the effects brain injuries have on victims. We'll help you get full and fair compensation. Schedule a free consultation today by filling out the online form or calling (803) 779-4600.
Source:
foxcarolina.com/2023/03/31/traumatic-brain-injuries-may-require-lifelong-treatment-resources-available-sc/