Causes Of Semi Truck Crashes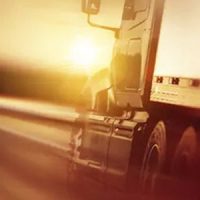 Semi trucks are common sights on South Carolina freeways. These large vehicles haul consumer goods from place to place, so they play an important role in the economy. But they can also be dangerous.
Unfortunately, tractor trailers and other large trucks are involved in half a million accidents every year. As these vehicles can weigh as much as 80,000 pounds, occupants of the smaller passenger vehicles involved usually bear the brunt of the injuries. These injuries can be catastrophic or even fatal.
Truck accidents can be rear-end crashes, T-bone crashes, jackknife crashes, or sideswipes, among others. These accidents can be caused by many factors and they can happen on highways and rural roads alike. Read on to learn more about them.
Speed 
While most truck drivers obey traffic laws, going too fast is a problem for truck drivers. Many trucking companies are on tight deadlines, so drivers need to get to their destinations on time. This may force them to go faster than the speed limit. When tractor trailers are speeding, it is harder for them to stop quickly in the event of a road hazard or other emergency.
Intoxication
Intoxication can be  another issue. Some truck drivers use drugs or alcohol or other stimulants to try to prevent fatigue while behind the wheel. Instead, these drivers end up intoxicated, which can greatly impair their driving. Their reaction time and reflexes may slow down, making it harder for them to avoid an accident.
Fatigue
 Being overly tired is a common concern among truck drivers. They work long hours, and while they are limited to 11 consecutive hours of work at a time under "hours of service" laws, some trucking companies set no limits, leading to sometimes tragic consequences. They make drivers work even longer hours, which can make an exhausted driver fall asleep while behind the wheel.
Poor Training
A lack of adequate training can also lead to accidents. Tractor trailers can weigh tens of thousands of pounds and may be 20 times the size of a passenger vehicle. These large vehicles are not easy to drive, as they require a significant amount of control. Drivers need to be trained on how to operate and maneuver these trucks. When the trucking company fails to properly train drivers, accidents are likely to occur.
Poor Maintenance
Semi trucks are usually driven hundreds of miles a day. They require constant maintenance to ensure they are in tip-top shape to be driven on highways. When trucking companies fail to perform regular maintenance on their trucks or make necessary repairs, the vehicles can experience tire blowouts, brake failure, or other problems that can cause the  driver to lose control of the vehicle and cause a deadly crash.
Contact Us Today
Semi trucks are large vehicles that can cause significant damage.  While every case is different, studies have shown that accidents involving semi trucks are usually caused through some fault of either the driver or the trucking company.
If you have been involved in such a crash, get the help you need from a Columbia truck accidents lawyer from Simmons Law Firm. Truck accidents can be complex and require careful investigation, so act quickly. To schedule a free consultation, fill out the online form or call (803) 779-4600.
Source:
fmcsa.dot.gov/safety/research-and-analysis/large-truck-crash-causation-study-analysis-brief