Elderly Couple Arrested For Sexual Abuse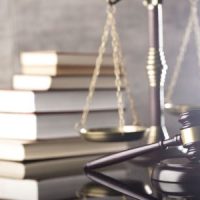 When you think of child sex abusers, you may imagine pedophiles or middle-aged men. However, anyone of any age can be a child abuser—even people in their 70s.
An elderly couple from South Carolina was recently arrested for child abuse they allegedly inflicted on two children between 2005 and 2012. The 73-year-old woman and 74-year-old man from Greenville face multiple criminal charges for sexual assault.
The Greenville County Sheriff's Office started their investigation into the couple back in January 2022. They received information about sexual abuse pertaining to two children between the ages of 11 and 19.
The man had reportedly filmed the sexual abuse and forced sexual acts with other men. He faces multiple charges, including trafficking, sodomy, production and promotion of sexual performances by a child under the age of 18, engaging child under 18 for sex, first-degree criminal sexual conduct, first-degree sexual exploitation of a minor, second-degree criminal sexual conduct with a minor, third-degree criminal sexual conduct with a minor. He is currently in jail without bond.
The woman has been charged with third-degree criminal sexual conduct with a minor as well as unlawful neglect of a child. Her bond has been set at $40,000.
Child Sex Abuse
Child sex abuse happens quite often and it is on the rise. Victims are typically young girls, with 1 in 4 girls experiencing sex abuse at some point during their childhood. It is not as common for boys, but does affect 1 in 13.
Tragically, child sexual abuse is often perpetrated by someone the victim knows well. It could be a family member inside the home, such as a parent, stepparent, or sibling. It could be perpetrated by a family member who does not live in the home, such as an aunt, uncle, or grandparent. An abuser could also be a friend, neighbor, daycare worker, coach, pastor, or teacher. In some cases, it may also be a stranger.
When sexual abuse occurs, it can cause physical pain as well as emotional pain. A child may develop negative thoughts and feelings. Even toddlers around 2-3 years old can develop emotional issues. In some cases, they may be threatened by the abuser and be fearful to tell anyone about the abuse, especially if it is someone they are very close to and trust.
The longer the abuse occurs, the greater the emotional harm. Child victims often develop low self-esteem and feelings of worthlessness. They may not trust adults and become depressed. They may intentionally harm themselves or become suicidal.
Contact Us Today
Sexual abuse is something that can happen in a variety of environments and to people of all ages. Children and the elderly tend to face the highest risk, as they are the most vulnerable.
The Columbia sexual abuse and trauma victim lawyers from Simmons Law Firm have experience helping sexual abuse victims seek damages. We'll hold the abusers accountable for their actions. Call our office at (803) 779-4600 or fill out the online form to schedule a free consultation.
Source:
usnews.com/news/best-states/south-carolina/articles/2022-03-18/elderly-sc-couple-accused-of-sexually-abusing-2-children