How To Handle Nursing Home Abuse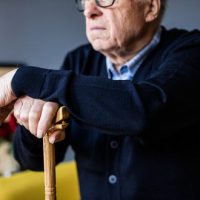 Elder abuse is on the rise. Some statistics show that 10% of people over the age of 60 have been victims of abuse, but it's likely that the real number is much higher.
We know that elder abuse causes physical harm, but there are also long-term consequences to consider. Elder abuse can lead to pain, depression, anxiety, emotional distress, low self-esteem, isolation, and an overall lower quality of life. Victims often develop trust issues, even with their own family. They may become wary of others.
Because of this, the victims and their families need to do their part to report elder abuse when it occurs so that appropriate action can be taken.  While every case is different, here are some steps you should take to make sure the abuse never happens again.
Call 911
If your loved one is capable of reporting the abuse as it happens, they should call 911, especially if they are suffering from serious injuries.
Talk to Your Loved One
Ask them about their experiences in the nursing home. Do they feel safe and cared for? How is their personality? If you notice any physical or emotional changes with your loved one, such as bruises, unexplained injuries, excessive fear, isolation, or loss of enjoyment in once-favorite activities, then there may be a problem. Have a conversation about your concerns and see if abuse or neglect is happening.
Report the Abuse 
To report elder abuse or neglect, consider these resources:
Call the local Adult Protective Services agency in the state where the victim lives. In South Carolina, the phone number is 1-888-CARE4US (1-888-227-3487).
Visit the Eldercare Locator website or calling 1-800-677-1116
If your loved one lives at a nursing home or assisted living community, contact the local Long-Term Care Ombudsman
Victims of nursing home abuse can also do the following:
Share their experiences with a trusted family member or friend.
Inform their doctor. Physicians and other medical professionals are legally obligated to report the abuse and help ensure their safety.
Those who don't feel comfortable discussing the abuse can also:
Report it by calling Adult Protective Services
Call the National Domestic Violence Hotline (1-800-799-SAFE) or the Institute on Aging's Friendship Line (1-800-971-0016) for free support and guidance
It's also a good idea to seek legal advice, especially if the injuries were severe or the effects are ongoing. Your lawyer can take the appropriate steps to get you and your family the justice and compensation you deserve.
Contact Us Today 
Nursing home abuse is a common issue in all states. Patients and their families need to ensure that they understand their legal rights as well as get the medical help they need.
The Columbia nursing home abuse & neglect lawyers at Simmons Law Firm can make sure any abuse or neglect stops and that your loved one is fully compensated for any needless harm they have suffered. Schedule a free consultation by calling (803) 779-4600 or filling out the online form.
Source:
insider.com/guides/health/mental-health/elder-abuse