Surgical Complications Result In Medical Malpractice Claims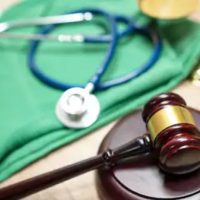 We depend on doctors to help us when we are ill or injured. Unfortunately, sometimes the actions of  these trusted professionals can make matters worse. Medical negligence can cause severe injuries or even death.
Sadly, recent news reports shows that two patients  died recently due to the alleged negligence of a local surgeon and hospital. The two women died while undergoing abdominal surgery at a local hospital in Dillon County, South Carolina in September 2021. The estates of both women have recently filed Notices of Intent to pursue medical negligence claims against the hospital and physician.
The estates of both women allege that the surgeon was negligent in failing to properly perform the abdominal surgery and appropriately monitor patients after the surgery to prevent infection and sepsis. In fact, the filings allege that the physician should not have even been credentialed by the hospital to conduct this type of surgery.
Under South Carolina's medical malpractice law, S. C. Code Ann. 15-79-125, a claimant must serve a Notice of Intent to File Suit against a medical provider before filing a lawsuit in order to give the parties an opportunity to resolve the matter through mediation, if desired.
State law also requires that the notice be accompanied by an affidavit of merit from a qualified physician who has reviewed the medical records and determined that, in his or her opinion, the physician deviated from the acceptable standard of care when treating  the patient.
Contact Us Today 
Doctors need to meet accepted standards of care when treating patients. While most physicians provide competent and appropriate care to their patients, mistakes can be made that can have deadly consequences.
Medical malpractice cases are complex and require an attorney with knowledge and experience. The experienced  Columbia medical malpractice lawyers at Simmons Law Firm will meet with you and investigate your potential case with care and compassion. Schedule a free consultation by calling our office at (803) 779-4600 or filling out the online form.
Source:
wpde.com/news/local/medical-malpractice-claims-notice-of-iuntent-filed-doctors-mcleod-health-dillon-involving-2-deaths-jennings-law-firm