Lawsuit Settled In Citadel Sex Abuse Case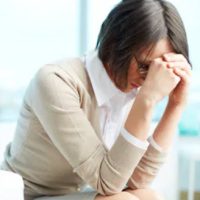 While at school, students expect to be treated fairly by the teachers and other staff entrusted with their care. Being abused in any way—physically, sexually, or financially—is not only immoral but illegal. The perpetrator can face serious penalties.
A sexual abuse victim recently received a $275,000 settlement after he was abused by an instructor at The Citadel, a military college in Charleston.
The abuse occurred when the victim was a student from 2017 to 2018. The victim accused the instructor of giving him drugs and alcohol and abusing him approximately 40-50 times. The instructor was arrested in 2018 and charged with third-degree criminal sexual conduct and providing alcohol to a minor.  He denied the allegations and resigned that same year. The criminal charges against him were later dropped for unknown reasons.  A federal lawsuit was later dismissed.
The lawsuit had claimed that the Citadel allowed the instructor to abuse the student. In 2019, the school investigated the allegations and created a 180-page report of its findings.
 Sexual Harassment and Abuse in Schools
Inappropriate and illegal sexual behavior occurs in schools at alarming rates. It can happen in elementary school, middle school, high school, and even college. However, sexual harassment and assault may often not  be  taken seriously at the college level, as the parties involved are typically adults. Still, sexual harassment—which refers to unwanted sexual attention from teachers, administrators, and other school staff—is still quite prevalent.
The teachers who sexually abuse students are typically the most popular teachers. They may coach extracurricular activities or work with students individually. While the majority of abusers are male with female victims, studies have shown that the number of female abusers with male victims is growing.
Abusers don't target all students, though. They look for children who may be ignored by their parents and therefore in need of attention from an adult. The teacher then starts the emotional bonding – sometimes called "grooming" – and eventually moves on to sexual abuse.
Sexual abuse can cause a student to get poor grades, suffer depression, and even avoid school altogether. The victims often fail to report the abuse because the teacher has the power and the child fears they will not be believed. Even colleagues may be wary of reporting teachers who may be sexually abusing a child because a false accusation could ruin their reputation and cause the reporting teacher to be sued. Because of this, having a clear code of conduct in place is important for all educational facilities.
Contact Us Today
Sex abuse can happen anywhere, even in educational settings such as colleges. Many victims are afraid to report this behavior, but the sooner it is reported, the quicker you can get the help you need.
The Columbia sexual abuse and trauma victim lawyers from Simmons Law Firm can help you in trying to get the care and compensation you need. Schedule a free consultation by filling out the online form or calling (803) 779-4600.
Source:
insurancejournal.com/news/southeast/2022/04/22/664297.htm