What Is An Attractive Nuisance?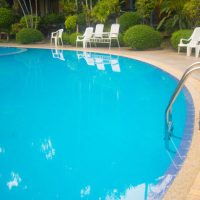 As a homeowner, you may have the cool yard on the block. You may have a large swimming pool or an elaborate playground set that's the envy of all the neighborhood kids.
While it may be fun to be the most envied home in the neighborhood, it can come with a lot of risks. When your home is a magnet for all the surrounding children, it becomes so attractive that it becomes dangerous.
Things such as pools and playgrounds are known as attractive nuisances under premises liability law. Attractive nuisances can include a wide range of things. While that doesn't mean you need to get rid of the playground or drain the pool, you should understand what you need to do to keep children safe and protect your legal rights.
Examples of Attractive Nuisances
The most common attractive nuisances are:
Any type of water feature can be a hazard. This may include not only pools but also fountains, ponds, and wells.
Playground equipment. Slides, climbing equipment, trampolines, and zip lines are all very attractive to children and can cause serious injuries.
Construction projects. You may not think that your kitchen remodel would be attractive to children, but many imaginative children would love to play with your lumber piles and power tools.
Old cars and tractors can also attract children who want to pretend they are driving.
Guns and knives should not be left out in the open where neighbors can see them and be tempted by them. Keep them locked up inside your home, preferably in a safe.
What Are the Laws?
Laws regarding attractive nuisances are not cut and dry. They can be unclear and confusing, as liability may depend on whether or not a reasonable person could foresee danger from the situation. In many cases, liability often comes down to common sense based on the specifics of the situation.
Contact Us Today
If you or a loved one has been injured on someone's property, make sure you understand your legal rights. The Columbia premises liability lawyers from Simmons Law Firm can help you try to obtain compensation for damages caused by attractive nuisances, inadequate security or dangerous conditions. Fill out the online form or call (803) 779-4600 to schedule a free consultation.