What is Meant by Negligent or Inadequate Security?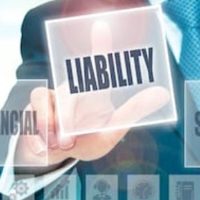 When people think of premises liability, they may think of slips and falls. While these are the most common types of accidents on another person's property, many people overlook the importance of security on the premises.
Sadly, crime and other violent acts can be  caused by negligent or adequate security. In certain cases, a victim can hold a property owner liable for crimes such as robbery, rape, assault, or battery that occur on the owner's property.
Cases involving claims of negligent security typically involve scenarios where a crime could have been prevented – or at least made less likely – by implementing appropriate security measures. Proving negligent or inadequate security is not an easy task under South Carolina law. A property owner's duties to visitors, customers, and/or tenants can vary based on factors such as foreseeability of the crime and the ability to take safety precautions. For instance, has a similar crime happened at the property in the past?
Understanding what qualifies as inadequate security is not cut and dry. Adequate security will vary from case to case. It may be something as simple as appropriate lighting or functioning locks and other security hardware. In high-crime areas, surveillance cameras and trained security patrols may be needed during business and/or evening hours. There may also need to be rules in place regarding whether visitors are allowed on the premises.
When a property owner is not sure of what is required, they should consult an attorney to determine what types of security measures are considered adequate under the circumstances.  Each case is different.
Security Guard Negligence
Even if a place does have security, is it adequate? It is possible for security guards to be negligent when performing their work duties.  For instance, a security guard should not just be present on the property – he or she also needs to be alert and prepared to take action if an intruder enters the property. Their job is to keep the premises safe.
A security guard can be negligent in the following ways:
Leaving post while on duty. Security guards must be always present at their post in the event of an emergency. If they are not where they are supposed to be, this increases the risk of danger and could even lead to liability issues.
Sleeping on duty. On-duty security guards should never be found sleeping on the job. This could lead to late responses to dangerous situations, plus it diminishes the credibility of a business, making it look unsafe.
. Allowing Distractions. Being a security guard is not an easy.  There are lulls in the day or moments where everything may appear safe, but guards need to be on high alert at all times, as danger could occur at any moment.  Playing games on a cell phone or socializing on the job are all distractions that can result in unsafe conditions.
Contact Us Today
Property owners have a duty to keep their premises safe. If a property owner does not take the proper precautions, crimes and accidents can occur.
If you or a loved one has been injured on unsafe premises, contact the Columbia premises liability lawyers at Simmons Law Firm. We'll hold the property owner liable for their dangerous conditions. Schedule a free consultation today by filling out the online form or calling (803) 779-4600.
Source:
bpssecuritysa.com/2022/05/23/5-types-of-security-guard-negligence-you-should-not-ignore/