Premises Liability Claims On Hotel Premises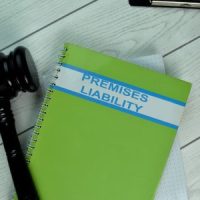 We go on vacation to relax but sometimes the unexpected can happen while staying at a hotel. We may slip and fall. We may get assaulted. We may get burned or bitten by bed bugs or be injured by unsafe conditions on the hotel premises.
Hotels have a duty to protect guests from harm. When a guest is injured due to the hotel's negligence, the hotel can be held liable for all damages suffered, including medical bills, lost wages, pain and suffering, disability, and loss of enjoyment of life.
Hotels have a lot of duties and responsibilities toward guests. They include:
Maintaining adequate lighting
Keeping steps dry and unobstructed
Repairing problems with hotel property, furniture, and equipment
Control insect infestations (bed bugs in particular)
Maintaining proper security (including cameras and security guards)
Maintain stairs and elevators
Maintain locks on hotel rooms
Exercising reasonable care when hiring hotel staff
Training hotel pool staff to prevent injuries
Common Hotel Accidents 
Many accidents can happen in hotels, including the following:
Slips and falls. Slips and falls can be caused by wet floors in lobbies, standing water by the pool, ice in parking areas, uneven floors or pavement, broken staircases, unsecured carpeting, and poorly lit areas.
Poor sanitation and maintenance. Guests can be injured if rooms and common areas are not properly cleaned and sanitized.  This includes guests who step on debris and garbage left behind by former occupants, such as hypodermic needles, razors, or other materials.  Infections can occur, impacting both the victim and his or her family members for years to come.
Pools and hot tubs. Hotels that have pools and hot tubs can be held liable for injuries in the area. These include drownings, slips and falls, electrical injuries, and drain and filter injuries.
Furniture in a hotel room can be broken or defective. A faulty chair, bed, or other piece of furniture could cause a person to fall, suffering serious injury.
A guest could get assaulted or raped if the hotel fails to take proper safety precautions, such as installing surveillance cameras or fixing broken lighting in dim areas.
Burns can be caused by dangerously hot water in the bathroom, a faulty iron or heater in the room, or food served on hot dishes.
Bed bug bites. Bed bugs can be in any type of hotel; not just the cheap or dirty ones. Even fancy hotels may house these annoying pests. These bugs cause itchy bites as well as rashes, swelling, and serious emotional distress. Small and hard to spot, bed bugs can easily hide in hotel beds. They can also get in suitcases and hitch a ride home, causing havoc in your own home. You can file a lawsuit against the hotel and claim compensation for medical expenses, emotional distress, and professional pest control to get rid of bed bugs in your home.
Contact Us Today
Accidents and injuries can happen anywhere — even when on vacation and staying at a hotel. Know your legal rights.
A Columbia premises liability lawyer at Simmons Law Firm can help you get compensation for harm you have suffered on someone else's property. These claims can be complicated, but we have the experience to handle them with ease. To schedule a free consultation with our office, fill out the online form or call (803) 779-4600.
Source:
huffpost.com/entry/bed-bugs-hotel-rooms_l_60db1ffde4b04decb354faeb