Settlement Reached in Food Poisoning Death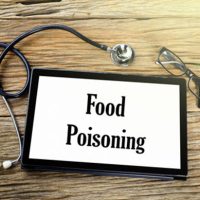 Foodborne illnesses are a common issue. Whether you purchase food from a grocery store or eat a meal prepared at a restaurant, there is a risk of food poisoning. It is estimated that 48 million people get food poisoning every year, with approximately 3,000 people dying from food-related illnesses.
Sadly, a South Carolina man was one of these victims several years ago. The man died on September 20, 2020, after eating a meal at a restaurant in Greenwood, South Carolina the previous day.
The man had eaten chicken wings and rice from the restaurant when he became ill. He experienced diarrhea and severe vomiting. He died the next morning.
He was not the only one who got sick from the food served at the restaurant. Several other people became ill after eating the rice there. The South Carolina Department of Health and Environmental Control inspected the restaurant and showed improper cooling temperatures.
The man's estate brought a lawsuit against the restaurant to bring attention to the restaurant's negligence that caused this incident and in an effort to ensure that unsafe food handling procedures would not harm others. A settlement was reached almost three years later, at the end of August 2023, in Greenwood County Common Pleas Court. The amount of the settlement was not disclosed.
What to Know About Food Poisoning
Food poisoning can happen from virtually any type of food. However, there are some foods that are more likely than others to contain germs that can cause illness. These foods include seafood as well as raw and undercooked foods from animals, including meat, chicken, eggs, and raw milk.
E.coli, salmonella, clostridium perfringens, campylobacter, toxoplasma, and listeria are the most common organisms found in contaminated foods. Hepatitis A, noroviruses, shigella, Bacillus cereus, and botulism are also common. Meat and poultry may become contaminated during slaughter. Fresh fruits and vegetables can be contaminated if they are washed with dirty water.
Children, the elderly, and those with compromised immune systems are the ones most likely to get seriously ill from food poisoning. Some cases may last a few days, while others can last several weeks or even months. Some cases are minor and cause minor discomfort, while others are severe and can even be deadly.
 Contact Us Today
We expect that the food we eat from a restaurant will be safe for consumption.
When you purchase food and other products for daily use, you expect they will be safe and of appropriate quality. If you have become injured or ill by a defective product or contaminated food, contact the Columbia products liability lawyers at Simmons Law Firm. We'll help you obtain full and fair compensation for your damages. Call (803) 779-4600 or fill out the online form to schedule a free consultation.
Source:
wyff4.com/article/settlement-reached-wrongful-food-poisoning-death-south-carolina/44956227#