Injuries From Defective Appliances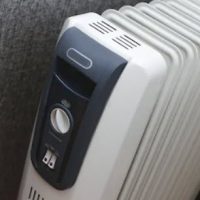 We rely on large and small home appliances on a daily basis to simplify our lives and make things easier around the house. Microwaves, ovens, dishwashers, stoves, refrigerators, washers, and dryers have become staples in our everyday lives, and many people utilize pressure cookers and hand-held clothes steamers on a daily basis.
We expect these appliances to function as intended. However, this does not always happen. Many people are unaware of how dangerous these appliances can be. Sadly, it is estimated that hundreds – if not thousands –  of injuries occur each year due to defective appliances in the home. Some common injuries from defective appliances are burns, crushing injuries, broken bones, carbon monoxide poisoning, and electrocution.
What should you be concerned about? Here are some common defective products you need to be aware of.
Washers and Dryers
The majority of injuries from washers and dryers are burns. Burns can occur when the washer or dryer is not correctly installed or maintained. However, there are situations in which they can be flawed. Lint collectors and dryer exhaust ducts may not work properly, causing fires and burns.
Ovens and Stoves
Defective stoves and ovens can cause burns or emit carbon monoxide fumes. These hazards are dangerous and can cause serious injuries or death. Consumers do not always exercise proper care when using these appliances, so manufacturers must ensure that these appliances have safety features in place.
Space Heaters 
Space heaters are much more dangerous than you may think. Space heaters pose a high risk when they are placed too close to flammables like clothes and furniture. They can catch fire quickly. Plus, some may release unsafe levels of carbon monoxide into the air. Additionally, some gas or kerosene heaters may simply be unsafe for indoor use.
Pressure Cookers
On both television and in retail stores, pressure cookers have been marketed as promising easy and delicious meals. Unfortunately for consumers, certain defectively designed pressure cookers have exploded, resulting in hot liquids and foods becoming airborne and resulting in serious burns for those nearby.
Hand-held Steamers
 Recently, consumers have been injured by defective clothing steamers that spray or leak extremely hot water, resulting in serious burns.  Only recently, a recall pulled millions of steamers off the shelves after customers reported burns.
 Manufacturer Obligations
Companies that make or sell parts for household appliances must ensure that these products are reasonably safe for consumers. Otherwise, they may be liable for any damages caused by a faulty appliance, even if they are not aware that their product is defective.
If a product is inherently dangerous, such as a space heater, the manufacturer must provide adequate warnings about potential dangers. If the company realizes it is manufacturing defective home appliances, it needs to stop production and possibly even recall the product. Compensation will likely be necessary for customers who have already bought the product. They may be entitled to a refund, repair, or replacement.
Injured customers may wish to consider filing a lawsuit against the manufacturer in an effort to recover compensation for their damages, including physical injuries, lost wages, and disfigurement.
 Contact Us Today
Tragically, many products we use every day in our homes can cause serious and life-changing injuries, even when used properly.
Manufacturers, distributors, and retailers have no excuse for putting unsafe products into the hands of consumers and should be held liable for their negligence. A Columbia products liability lawyer from Simmons Law Firm can help you take action and obtain fair compensation for your damages. Fill out the online form or call (803) 779-4600 to schedule a free consultation.
Source: 
intouch-quality.com/blog/dangers-of-defective-household-appliances#:~:text=According%20to%20the%20Consumer%20Product,other%20devices%20over%20the%20years