Breaking Down Radiology Malpractice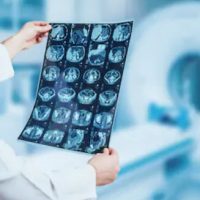 When you think of medical malpractice, you may think of negligence during a surgical procedure. However, many cases occur during less invasive procedures, such as those performed by radiologists. During biopsies and vascular procedures, medical errors can cause significant harm to patients. In fact, the error rate in radiology practice is quite high when compared to other areas of healthcare, at about 4%.
The Journal of the American College of Radiology analyzed 389 published case summaries in legal databases and found that approximately 35% of radiology-related medical malpractice lawsuits stemmed from vascular treatment. Embolization accounted for 30% of the cases, followed by stenting/angioplasties (21%) and diagnostic arteriography/angiography (18%). Close to 26% of medical malpractice cases involved an interventional radiologist delivering a biopsy, with 18% coming after a doctor performed a procedure without informed consent.
The results of the study showed that malpractice cases involving interventional radiology typically involved procedural errors and the failure to obtain the patient's informed consent.  As a result, it appears that providing patients comprehensive pre-procedural planning with counseling may help reduce the number of malpractice cases in this field of medicine.
Statistics show that radiology malpractice is on the rise. This could be because clinical management involving radiologists is becoming more and more common for patients with chronic medical conditions, thereby increasing their risk of liability.
Contact Us Today
Medical malpractice can happen in a number of ways, even during radiology. A major surgery does not have to occur for doctors to make a mistake.
Injured by a doctor's negligence? Get the legal help you need from the Columbia medical malpractice lawyers at Simmons Law Firm. These cases can be complex, but our experienced team won't back down. Schedule a free consultation today. Fill out the online form or call (803) 779-4600.
Source:
radiologybusiness.com/topics/healthcare-management/healthcare-policy/medical-malpractice-lawsuits-interventional-radiology-most-commonly-stem-2-procedure-types