Can Cosmetic Surgery Lead To Medical Malpractice?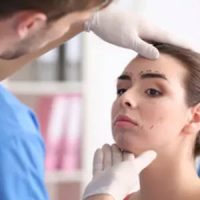 Cosmetic surgery is common in our society, where many people—especially women—want to look their best as they get older. Our bodies may not look the same after childbirth or as we age. We may struggle with wrinkles, cellulite, sagging skin, drooping breasts, or excess fat in the abdominal area. Patients may also desire to reimagine certain areas of their bodies, such as the lips, forehead, or buttocks.
However, cosmetic procedures, just like any surgery, can lead to complications. A plastic surgeon or dermatologist still has to follow the standard of care that any other physician would have to follow. If they fail to do so, they can be held liable for any injuries. Even competent plastic surgeons and dermatologists can make mistakes, and when they do, they can cause significant injury and even death.
Most Common Cosmetic Surgery Procedures
The most common procedures are:
Liposuction
Abdominoplasty (tummy tuck)
Breast augmentation
Rhinoplasty (nose job)
Laser hair removal
Skin peels
Face lift
Neck lift
Plastic Surgery Medical Malpractice Claims
The most common injury caused by cosmetic surgery is infection. In fact, plastic surgeons should be aware that this issue leads to the highest number of medical malpractice claims. Therefore, they should take the appropriate steps to prevent infection and other postoperative complications.
Other common injuries caused by plastic surgery include scarring, anesthesia errors, tissue damage, and nerve damage. In severe cases, a patient may also suffer skin discoloration, disfigurement, excessive bleeding, pneumonia, and even death. Swelling and bruising are also common, but these are well-known risks. Plus, they are usually temporary, and, as a result, generally will not support a medical malpractice claim.
A patient who suffers injuries due to a plastic surgeon's negligence can sue for medical malpractice. However, not many do so, although these medical professionals have a 15% chance of being sued each year. Of all plastic surgery medical malpractice cases, 93% will be settled or dismissed. Three-quarters of these cases will result in no payment. Just 7% will go to court, and the plastic surgeon will win most of the time (almost 80% of cases).
Contact Us Today
Cosmetic surgeries are elective procedures, but they can still lead to severe injuries. Still, plastic surgeons are not always held accountable when they should be.
Medical malpractice cases are complicated matters. If you have been injured by a doctor's negligence, seek legal help from the experienced Columbia medical malpractice lawyers at Simmons Law Firm. We'll protect your legal rights. To schedule a free consultation, fill out the online form or call (803) 779-4600.
Resource:
pubmed.ncbi.nlm.nih.gov/33370072/