Construction Worker Killed While Working Along Highway 90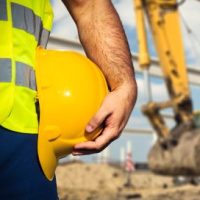 Construction is a dangerous industry. Workers get injured and killed on a regular basis. There are many things that can cause serious accidents. Construction workers who work on roadways often have to worry about negligent and reckless drivers. Sadly, a South Carolina man was hit and killed by a driver while working in a construction zone. The fatal accident occurred on April 24 along Highway 90, near Quail Ridge Boulevard.
The driver of a Kia Sedan was heading east on Highway 90 when they hit the worker, a 38-year-old man from Conway. The man was in a work zone when he was hit. He was taken to a local hospital, where he died from his injuries two days later.
The Multidisciplinary Accident Investigation Team is investigating the crash. It is unknown if the driver will face criminal charges in the case.
What is a Work Zone?
A work zone, or construction zone, is an area where roadwork takes place. A work zone may be on city streets or on highways. It may involve lane closures and detours. There is often heavy equipment involved, which can be dangerous. Work zones can be short-term or long-term and tend to be most prevalent in the summer months, but can be put in place anytime of the year.
These construction zones are dangerous places for both workers and drivers. More than 100 construction workers are killed in work zones each year, with almost half killed as a result of getting hit by motor vehicles. This number is expected to climb even higher as increased funding leads to more and more highway construction projects around the country. In addition, higher speed limits, traffic congestion, and distracted and impatient drivers are expected to result in increased work zone injuries and fatalities.
Drivers approaching work zones should watch for signs, cones, barrels, large vehicles, and workers in bright orange or yellow vests to warn you and direct you where to go. Be wary of reduced speed limits, which are necessary to keep workers and motorists safe. Try to merge early when traffic is light. Be cautious when work zones are mobile, such as with line painting.
As you drive through a construction zone, be wary of workers and other drivers. Obey signs and directions and be especially cautious at night. Expect delays and plan to allow plenty of time for your trip just in case. If you can, try to avoid work zones altogether. 
Contact Us Today
Unfortunately, the workplace is not always safe. Whether you work on a construction site, in a factory, outdoors, or in an office, you can get injured at any time. In some cases, a workplace accident can tragically result in death..
The Columbia workplace accidents lawyers from Simmons Law Firm can help you with your workplace injury case. We'll help you understand your rights to compensation, which may include workers' compensation benefits or a lawsuit. To schedule a free consultation, fill out the online form or call (803) 779-4600.
Source:
wmbfnews.com/2022/05/02/coroners-office-pedestrian-hit-along-highway-90-near-longs-died-two-days-later/