Man Killed In Head-On Collision In Newberry County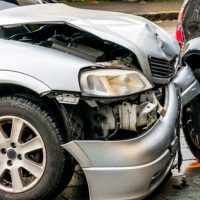 Getting into a crash with a semi truck is a serious situation. When a head-on accident is involved, it can even be fatal.
This is what recently happened in Newberry County. A pickup truck and tractor trailer collided head on, killing the pickup truck driver. The fatal crash occurred on the evening of December 9th on SC Highway 39.
A Freightliner tractor trailer was traveling south on SC Highway 39. At the same time, a Ford pickup truck was heading north on the same highway. According to reports, the pickup truck crossed the center line, causing the vehicles to collide head on.
Both drivers were taken to the hospital and, sadly, the pickup truck driver later died from his injuries.
The driver of the tractor-trailer is expected to survive. The crash is still being investigated by the South Carolina Highway Patrol.
Who is Responsible for a Head-on Accident?
A head-on crash occurs when the fronts of two vehicles that are traveling in opposite directions collide with each other. Thousands of these accidents happen every year. Head-on collisions are not as common as other types of crashes, but when they do happen, they tend to be catastrophic and even deadly.
In all crashes, the determination of liability is based on a finding of negligence. In a head-on crash, examples of negligent acts that may cause a head-on collision include:
Driving at high speeds
Driving while distracted
Drunk driving
Making an illegal U-turn
Driving in the opposite direction of traffic
Driving on the wrong side of the road
Unsafe passing
Driving in the wrong direction
Crossing a center line on a two-lane road
Survivors of a head-on collision are often left with long-term injuries such as:
Traumatic brain injury
Head injuries
Concussions
Spinal cord injuries
Broken bones
Neck injuries
Paralysis
Disfigurement
Some roads have a higher likelihood of causing a head-on collision. For example, these accidents are more common in rural areas, accounting for 13% of fatal car crashes. They are less likely in urban areas, accounting for 7% of all fatal car crashes.
 Contact Us Today 
Head-on collisions are often catastrophic and even fatal. It's important to stay alert while driving so you can stay safe.
The Columbia car accident lawyers at Simmons Law Firm can help you get the compensation you deserve for your injuries. We'll be there for you to help you with physical and financial recovery. To schedule a free consultation, fill out the online form or call our office at (803) 779-4600.
Source:
wistv.com/2022/12/10/one-killed-after-head-on-collision-newberry-county/