Motorcyclist Killed in Crash With Pickup Truck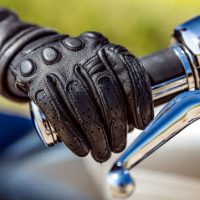 Motorcycle crashes are common occurrences due to their size. Motorcycles are much smaller than passenger vehicles and harder to see. This means that crashes happen a lot. Unlike passenger vehicle accidents, motorcycle crashes are often severe. Many are deadly.
Sadly, this was recently the case in Columbia. A motorcyclist was killed after crashing into a pickup truck. The fatal accident occurred on the afternoon of June 15 on Garners Ferry Road.
A pickup truck left a private driveway and entered Garners Ferry Road, heading east. At the same time, a motorcyclist was traveling west on Garners Ferry Road. The two vehicles collided for unknown reasons.
The motorcycle rider, an Eastover resident, was taken to Prisma Health, where they later died. No details were released about the pickup truck driver. The accident is under investigation by the South Carolina Highway Patrol.
Understanding Motorcycle Crashes
Motorcycle accidents are different from other motor vehicle crashes because accidents are rarely minor fender benders. They are often violent, with 80% of these crashes resulting in injury or death. That's because motorcycles offer no protection in the event of a crash. Even if a person is wearing a helmet, they can still be seriously injured because of the lack of an enclosure. There are also no seat belts or airbags. There are also no roof or door beams, so being ejected from a motorcycle is common due to the impact involved. If the rider is ejected from the motorcycle, the rider will also strike objects in the path as well as the ground.
Vehicle differences also make passenger vehicles safer. An automobile has more weight and bulk than a motorcycle. It is also more stable because it has four wheels instead of two. Passenger vehicles are also easier to see. A motorcycle must sacrifice weight, bulk, and other crashworthiness characteristics. Instead, it has agility, maneuverability, and ability to swerve quickly when necessary due to its light weight.
A motorcycle rider has to drive defensively at all times. They have to be more alert at intersections, which is where most motorcycle-vehicle crashes occur. More than 30% of multi-vehicle motorcycle crashes are a result of other motorists turning into the path of the motorcycle. Left turns are especially dangerous. When motorists attempt to make left turns, they often do not anticipate motorcycles. When they do appear, motorists do not always immediately notice them due to their small size.
Motorcycle riders also must be more cautious when riding in inclement weather. Ice, rain, and snow can cause slippery surfaces, which can cause loss of control. Riders also need to be careful when encountering obstacles on the roadway. They need to always be scanning ahead and staying alert.
Contact Us Today
Motorcycle riders need to be defensive when riding their bikes. Other motorists often do not see them, causing serious crashes.
The Columbia motorcycle accidents lawyers at Simmons Law Firm understands how catastrophic motorcycle accidents can be. We'll deal with liability and compensation issues. Schedule a free consultation by calling (803) 779-4600 or filling out the online form.
Source:
wltx.com/article/news/local/motorcyclist-dead-after-collision-with-pickup-truck-troopers-say/101-f0683314-c47b-4c31-b807-b42eb06636ad