Signs Of Nursing Home Abuse And Neglect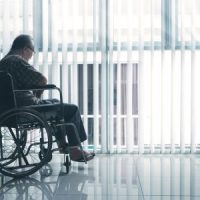 Putting a loved one in a nursing home is a major decision. Ideally, our family member would be able to stay in their home, where they feel the most comfortable. But this is not always possible due to financial concerns, a need for skilled nursing care, or our professional obligations. Taking care of a parent, grandparent, or other family member on an around-the-clock basis can be stressful and emotionally draining.
There are a lot of older Americans in the United States. The Baby Boomer generation is aging fast, which means nursing homes in South Carolina and other parts of the country are crowded.  Studies show that there are too many patients and not enough workers to take care of them all, which means reports of neglect and abuse are at all-time highs. Sadly, it is estimated that 10% of nursing home residents suffer from abuse in any given year.
You may be concerned about the care that your loved one is receiving in a nursing home. Fortunately, there are some signs you can look for to determine if your beloved family member is suffering from abuse or neglect.
Types of Abuse
There are several types of abuse that nursing home residents can experience:
Emotional abuse. This is the most common type of abuse in nursing homes. Many staff members yell at or ridicule residents. They may force them to engage in embarrassing activities. These activities may cause patients to become humiliated, anxious, or depressed.
Physical abuse. Physical abuse is also common. It results in injuries such as broken bones, bruises, burns, and other trauma. Examples include getting slapped, punched, kicked, pushed, or restrained. These injuries can result in death.
Sexual abuse. It may be surprising that sexual abuse is also common. A staff member may engage in unwanted sexual contact, touching, or groping. This can lead to bruises, scratches, or sexually transmitted diseases.
Signs of Neglect
Even if a staff member is not physically or emotionally harming a resident, they can still engage in neglect. Neglect occurs when a resident's needs are not being met. It may not be a deliberate act but instead a careless one that often stems from an employee being overworked, tired, or distracted. Neglect may include:
Medication errors. A resident may receive the wrong dosage or medication, or may not even get their medicine at all.
Personal hygiene. Staff members need to care for residents. This includes helping them get dressed, brushing teeth, washing clothes, changing sheets, bathing, and toileting duties. Not helping residents with personal hygiene can lead to bedsores or other issues.
Dehydration and malnutrition. When patients do not get sufficient water or food, they can suffer from health issues such as weight loss and infections.
Contact Us Today
Nursing homes are not always safe environments. Neglect and abuse is rampant in some facilities. Many patients have been injured and even killed by negligent practices.
Do not tolerate abuse or neglect. Seek legal help from a Columbia nursing home abuse & neglect lawyer from Simmons Law Firm. We will help you get adequate care and compensation. Schedule a free consultation by filling out the online form or calling (803) 779-4600.
Source:
nextavenue.org/6-signs-of-nursing-home-neglect/