Abbott Laboratories Sued For Defective Baby Formula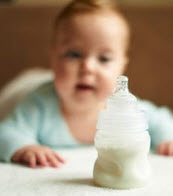 Parents expect that the baby formula they buy at the store will keep their child healthy, not cause them to become sick. Unfortunately, several powdered infant formulas from Abbott Laboratories have caused several babies to become very ill. Tragically, two of these children have died. Upset parents are now seeking answers and, in some cases, bringing lawsuits.
Following reports of illness, the Food and Drug Administration (FDA) investigated and reported that Abbott failed to maintain sanitary conditions at the company's Michigan manufacturing plant, causing the baby formula to become contaminated with bacteria known as cronobacter.
It is currently unknown why the FDA didn't take action earlier. Inspectors found multiple issues when they visited the plant in September [insert year]. They noted failure to maintain clean surfaces, employees who failed to sanitize their hands, and a lack of temperature controls. However, Abbott was not penalized for these issues.
As a result of these reports and inspections, Abbott recalled various lots of Similac, Alimentum, and EleCare in mid-February after learning that four babies had become hospitalized. In March, the recall was expanded to include some lots of Similac PM 60/40 Powdered Instant Formula. The recalled products all have an expiration date of April 1, 2022, or later. It is unknown how many units have been recalled.
Abbott asserts that it is working closely with the FDA to correct the issues. The company is still producing baby formula at its other plants.
So far, several lawsuits have been filed in the U.S. District Court for the Northern District of Illinois. Parents are claiming that Abbott failed to warn consumers about the risk of feeding the formula to their babies and took too long to replace the recalled formulas. Several babies in Texas, Ohio, and Minnesota have become ill, with two of these infants sadly dying.
A Michigan woman plans to file a lawsuit against Abbott after her son suffered with digestion issues and skin rashes she alleges were caused by Similac formula. The symptoms went away when she switched to another brand of formula.
In another lawsuit, a Florida father is seeking class action status after his daughter developed various health problems from using Alimentum. The baby developed dehydration, sleeping problems, diarrhea, abdominal pain, and severe diaper rash. A similar lawsuit has been filed by a woman from South Carolina who claims that her baby had diarrhea for two weeks after using Alimentum formula. Additional lawsuits were filed by consumers in Texas, Florida, Louisiana, Pennsylvania, Maryland, Arkansas, Delaware, and Indiana who bought formulas that they now cannot use. They are seeking unknown damages.
Contact Us Today
Parents expect that the formula they buy for their babies is safe for consumption. It's a serious issue when it causes a baby to get seriously ill or die.
If you or a loved one has become injured or ill due to a defective product, contact a Columbia products liability lawyer from Simmons Law Firm. We understand the laws involved and will help you obtain compensation for damages. Schedule a free consultation by filling out the online form or calling our office at (803) 779-4600.
Resource:
cbsnews.com/news/abbott-baby-formula-recall-fda-details/#:~:text=The%20recalled%20Abbott%20products%20can,if%20products%20have%20been%20recalled