Timeline Of Sexual Assault At Michigan State University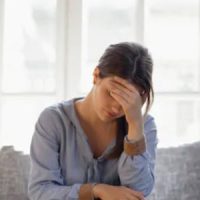 Michigan State University is known as one of the top research universities in the United States. It is also known for its winning sports teams, including football, basketball, and gymnastics.  Sadly, the gymnastics team in also known for a sexual abuse scandal.
In 2017, Larry Nassar, a team physician at Michigan State University and athletic trainer for USA Gymnastics, a women's Olympic team, was sentenced to 60 years in federal prison for child porn charges. In January 2018, he was sentenced to 40 to 175 years in prison for sexual assault charges. A month later, he was sentenced to 40 to 125 years in prison, also for sexual assault charges.
It's safe to say that Nassar will be spending the rest of his life in prison, as his appeals to date have been rejected by the courts. He has asked for an appeal of his federal sentence but has been denied. Fortunately, his victims have received at least some compensation for their damages. In May 2018, Michigan State University agreed to a $500 million settlement to be paid to Nassar's victims.
Speaking Out
It is believed that Nassar sexually assaulted at least 265 girls and women over the course of his career. The victims started speaking out in 1998, but nothing was done. Some victims even told their parents but they never reported the assault to police.
In 2014, Michigan State University cleared Nassar of any wrongdoing against his victims. In August 2016, The Indianapolis Star published an investigation into USA Gymnastics' handling of sexual abuse complaints. Just weeks later, a former gymnast filed a criminal complaint against Nassar with Michigan State University. She claims that she was sexually abused by Nassar in 2000 while being treated for back pain. She was just 15 years old at the time.
Nassar was let go from Michigan State University the next day. This complaint started a flood of other complaints from women who had also been sexually abused by Nassar while athletes at Michigan State University or USA Gymnastics. A week later, a former Olympic medalist filed a lawsuit claiming that Nassar sexually abused her from 1994 to 2000.
In November 2016, Nassar faced three counts of sexual misconduct with a person under the age of 13. He pleaded not guilty and was freed on a $1 million bond. At the time, law enforcement officials  had received about 50 complaints from women claiming to have been sexually abused by Nassar. A month later, Nassar was indicted on child pornography charges after investigators find more than 37,000 images and videos in his home.
Contact Us Today
Sexual assault is something that can cause physical as well as emotional damage to a victim. Trusted professionals – including coaches, doctors, and youth leaders – will take advantage of their position and use it to abuse patients, athletes, and other vulnerable individuals, causing them a lifetime of emotional pain.
Sexual abuse can happen to anyone, anywhere. If you have been sexually assaulted by a doctor or anyone else, contact the Columbia sexual abuse and trauma victim lawyers from Simmons Law Firm. We'll help you get the medical care and compensation you need. To schedule a free consultation, fill out the online form or call our office at (803) 779-4600.
Resource:
usatoday.com/pages/interactives/larry-nassar-timeline/