Sexual Assault Awareness Month: What To Know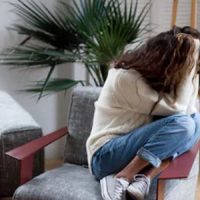 April is Sexual Assault Awareness Month. The goal is to increase awareness of sexual assault and encourage community members to prevent it from happening while empowering victims to take action. The Sexual Assault Awareness Month campaign works with non-profit organizations to spread the message of awareness and prevention through public events, educational programs, and petitions. While the first campaign started in 2001, Barack Obama became the first president to officially declare April National Sexual Assault Awareness Month in 2009.
Sexual assault is a common crime that affects people of all ages and walks of life. In the United States, a person is sexually assaulted every 68 seconds. A child is a victim every nine minutes. Of these children, more than 30% are under the age of 12. That comes out to approximately half a million victims of sexual abuse every year.
What is Sexual Assault?
Sexual assault refers to sexual contact that occurs without the victim's consent. When people think of sexual assault, they tend to think of rape. However, it's important to keep in mind that not all sexual assault is rape, although rape is one form of sexual assault. Other types of sexual assault include actions and behaviors such as:
Attempted rape
Fondling and other unwanted sexual touching
Forcing a victim to perform oral sex and other sexual acts
Perpetrators of sexual assault may be strangers to the victim, but in most cases—approximately 80% of sexual assaults—the perpetrator is someone known to the victim. It could be a date, intimate partner, classmate, friend, neighbor, or even a family member such as a parent, sibling, aunt, or uncle. Even if you are dating someone or in a sexual relationship with them, they do not automatically have consent for increased or continued sexual contact. 
What You Can Do to Take Part
Activism leads to change. Therefore, you should do your part to support positive changes in our society during Sexual Assault Awareness Month. Examples of some activities you may wish to take part in could include:
Volunteer or donate. There are crisis centers and other organizations that help counseling survivors, developing educational campaigns, and advocate for better laws. Think about donating your time or money to one of these causes.
Attend an event. Look for a local rally or other public event honoring Sexual Assault Awareness Month and attend to show your support.
Educate yourself. Simply learning more about sexual assault can make a difference. Go online or contact a local rape crisis center to see how to prevent sexual assault and support survivors.
Contact Us Today
Sexual assault is more common than you may think. The perpetrators of these crimes need to be held liable for their actions.
The Columbia sexual abuse and trauma victim lawyers from Simmons Law Firm can help you take action against your abuser and others who may be responsible under the law. We can help you get the medical treatment and financial support you need. Schedule a free consultation by calling (803) 779-4600 or filling out the online form.
Resource:
nationaltoday.com/sexual-assault-awareness-month/