Remains Of Missing Man Found At His Workplace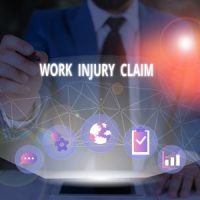 Sometimes stories about missing people have happy endings, but in most cases, they sadly end in tragedy. This was the case recently in South Carolina, when the remains of a man who had been missing for two months were found in a plastic materials shredder at the recycling plant where he worked.
The 20-year-old man went missing in early May while working at the Industrial Recycling and Recovery plant, located in Greer, South Carolina.
It is believed that the man fell into a plastic shredder while working on May 5. The machine was inspected multiple times, but the man's remains weren't found until the third search. A cadaver dog assisted with the search that time. The DNA sample, which was found under the conveyor belt, matched the DNA of the man's parents.
Incredibly, about 30 tons of plastic were processed between the time the man was reported missing and when an investigator arrived to inspect the machine. On June 16, the Occupational Safety and Health Administration (OSHA) opened an investigation into the case because the incident happened in the workplace. While the missing person case has been closed, the Spartanburg County Sheriff's Office is still investigating the case in an effort to determine whether the death was an accident or a homicide.
Workplace Fatalities
It's always tragic when someone dies in the workplace. Nobody expects to go to work and never come home, but it actually happens quite often. On average, approximately 5,000 people die in workplace accidents every year in the United States. These accidents occur as a result of a variety of incidents, such as falls, getting caught in machinery, fires and explosions, unintentional overdose, exposure to harmful substances or environments, workplace violence, and even suicide.
Traditionally, many fatal workplace accidents happen in the construction industry, with the transportation/warehousing, agriculture, government, retail, and hospitality industries also reporting high rates of death among their workers.  Loggers, aircraft pilots, flight engineers, roofers, construction laborers, recycling and scrap metal collectors, truck drivers, iron and steel workers, farmers, and ranchers also have some of the highest rates of workplace fatalities. The most dangerous job in the country, however, is commercial fishing –with a death rate of  145 fatalities for every 100,000 full-time workers.
Employees can protect themselves by asking their employers about safety training. When workers encounter any hazard, they should immediately inform their employers and ask them to fix it.  If an employee is injured or harmed as a result while at work, he or she may be eligible for workers' compensation benefits under South Carolina law.    Employees can also contact OSHA and file a complaint. OSHA can then investigate the situation, order corrective action, and issue citations and fines if necessary.
Contact Us Today
Warehouses, factories, and recycling plants can be dangerous workplaces. Employees can get easily injured or killed at these job sites.
If you or a loved one has been injured or killed while on the job, make sure you understand your legal rights. Contact a Columbia workplace accidents lawyer from Simmons Law Firm today to get the compensation you deserve. To schedule a free consultation, call (803) 779-4600 or fill out the online form.
Source:
usatoday.com/story/news/nation/2022/07/08/missing-man-fell-plastic-shredder/10014546002/