Drug Misuse In Nursing Homes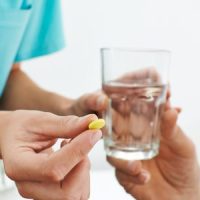 We trust nursing homes to provide our loved ones with the best care possible but sadly that is not always the case. Year after year, cases of abuse and neglect in nursing homes are reported, many times involving the administration of medications to residents. Many patients require medications for various medical conditions, so when they are given the wrong ones or incorrect dosages, it can lead to dangerous side effects.
Drug misuse is a common problem among nursing homes. One issue that has received a lot of media attention is the use of drugs as chemical restraints. Nursing homes across the United States commonly give antipsychotic drugs to patients with dementia to calm them down and control their behavior. It is estimated that more than 179,000 people are inappropriately given antipsychotic drugs every week in nursing homes across the United States. This practice is especially dangerous for senior citizens with dementia, as this practice is associated with a nearly doubled risk of death.
Often, these residents are  given these powerful drugs without informed consent.
Why do nursing home staff do this? Put simply, to calm down their unruly patients. When residents display urgent expressions of pain or distress, staff members may interpret this as disruptive behavior that needs to be suppressed. People with dementia are often sedated to make life easier for overworked employees at understaffed facilities. However, using antipsychotic medications as a chemical restraint violates federal regulations and can amount to cruel or inhumane treatment under the law. Sadly, there are not very many protections in place to prevent vulnerable residents from suffering from this abuse and nursing homes may escape detection or punishment for years
Drug misuse can happen in other ways as well. Another common issue is drug diversion. Nursing home staff members have been known to steal medications – usually painkillers – from residents for their own personal use (and depriving patients of much-needed relief).  In the past eight years, more than 11,000 medications have been stolen from residents.
Experts agree that this is likely due to our nation's opioid abuse epidemic. Nursing homes have become targets for addicts and drug dealers alike. However, these facilities are failing to protect seniors from painkiller theft. Oftentimes, the very people entrusted to their care are stealing from them, causing devastating consequences and needless suffering.  Tragically, many seniors are forced to live out their final days in pain when their medications are no longer available to them.
Contact Us Today
Nursing home residents have rights just like everyone else. They should be administered the correct medications for their individual circumstances. Stealing their drugs – or overprescribing sedatives to dementia patients – is never appropriate.
Your family members deserve respectful care that meets commonly accepted standards. If your loved one has been treated poorly  while in a nursing home, see how a Columbia nursing home abuse & neglect lawyer from Simmons Law Firm can help. We will take swift action and help you get justice. To schedule a free consultation, call (803) 779-4600 or fill out the online form.
Source:
hrw.org/news/2018/02/05/us-nursing-homes-misuse-drugs-control-residents