What Are Road Defects And How Can They Cause Injuries Or Death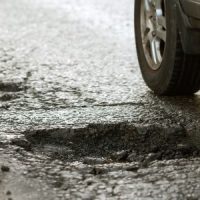 Everyone knows that it's important to stay on the road and follow all traffic signs and signals when operating a motor vehicle. However, many vehicles do go off the road for various reasons, and when that happens, the outcome is often fatal.  While sometimes this may be the fault of the driver, other times the condition of the road itself (or the surrounding shoulder or median area) may be to blame.  Sometimes, a malfunctioning traffic light or train signal may be the cause of the accident.  Whatever the circumstances, it is important to consult with an experienced road defect attorney to determine what your rights may be.
Running Off the Road
It's dangerous when a vehicle runs off the road because there is always the risk of rollover. These are called "run off the road" collisions and they have a high fatality rate when compared to most other types of car accidents. Sadly, this was what recently happened to a South Carolina man. The 20-year-old man from Sumter was killed in a car crash on the evening of August 20 after running off the road on I-26 in Newberry County.  The man was driving a Kia sedan when it ran off the right side of the road near the 72 mile marker. The Kia crashed into the guard rail and veered across the interstate. It then ran off the left side of the highway. It hit the cable barrier before flipping over.  The man died at the accident scene. No other vehicles were involved. It is currently unknown what caused the man to veer off the road.
Running off the road can be caused by various factors, such as:
Improper Road Design and Defects. Sometimes roads are designed or paved in such a way that they present a safety hazard to the traveling public.  This can range from the existence of too many trees in the median area to incorrectly placed and/or installed guardrails.
Unmarked and/or Poorly Marked Work Zones. When paving and construction companies are working on roads, highways, and bridges, they must follow industry-standard safety precautions.  If the companies fail to do so, they may face liability
Poor road conditions. Hitting a pothole, puddle or slick of ice can cause a car to lose control. State and local agencies are responsible for maintaining public roadways and may have a legal responsibility if dangerous or defective conditions exist.
Malfunctioning or Broken Traffic Lights. Drivers, bicyclists, and pedestrians rely upon traffic signals to ensure their safety.  If a traffic light malfunctions, serious accidents can occur through no fault of the injured person.
Contact Us Today
If you or a loved one has been involved in a car accident, a Columbia road defect and car accident lawyer from Simmons Law Firm can help. Schedule a free consultation by filling out the online form or calling (803) 779-4600.
Source:
thestate.com/news/traffic/article264738654.html