Wife Of Fire Chief Faces Child Sex Crime Charges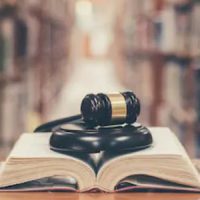 Child sex abuse is a prevalent crime that can happen to any child in a variety of settings. While often perpetrated by men, women may instigate sex abuse upon children as well. In fact, the wife of a South Carolina fire chief is facing multiple charges
Over a one-year period—between April 22, 2020 and April 21, 2021—the woman allegedly performed intrusive sexual actions on a teenage victim. The woman was in a position of authority over the child, which is sadly common in these types of cases. Most of the time, children are abused by someone they trust and love.
The Spartanburg County Sheriff's Office charged the woman with multiple crimes, including third-degree criminal sexual misconduct with a minor between the age of 14 to 16 and second-degree criminal sexual misconduct with a minor under the age of 16. She is currently being held at Spartanburg County Detention Center with no bond set. Her husband, Spartanburg City Fire Chief Marion Blackwell, has been a fire chief since 2010.
What is Child Sex Abuse?
Child sex abuse occurs when an adult uses a child for sexual stimulation. It may include fondling, molestations, indecent exposure, and coercing a child into engaging in sex and related activities. An abuser may also force a child to view pornographic materials for his or her own gratification, even if no touching occurs during the encounter.
Most sexual abuse victims know their offenders. Close to 30% are relatives of the child, such as brothers, fathers, cousins, or uncles. Another 60% are acquaintances, such as family friends, neighbors, or babysitters. The rest are strangers. Most child sexual abuse is committed by men. When women do commit child sex abuse, their victims tend to be boys.
Keep in mind that not all child sex abuse offenders are pedophiles, as this term is often used broadly. A pedophile is someone who has a strong interest in prepubescent women.
When a child says they have been abused or inappropriately touched by an adult, parents need to take action. Some ignore the situation, thinking that their kids may be lying. However, parents should believe their children and listen to what they have to say. Then they should contact the police and report the crime. Adults should never try to investigate the abuse on their own.
It's never too late to start the healing process. When a child reports sexual abuse, they may be feeling physical and emotional pain. Therapy is recommended.
Contact Us Today
Child sex crimes are punished harshly, even when the victim is an older child or teenager. Sexual acts are reserved for consenting adults only, and children cannot legally consent, even if they claim to be OK with the sexual act.
Sexual abuse is something that can last a lifetime. The emotional scars may never heal. While no amount of money can make you whole after such a crime, the Columbia sexual abuse & trauma victim lawyers from Simmons Law Firm can help you seek compensation and justice. Fill out the online form or call our office at (803) 779-4600 for a free consultation.
Resource:
wsav.com/news/local-news/south-carolina-news/wife-of-south-carolina-fire-chief-faces-child-sex-crimes-charges/